Molly Larkey & Brian Wills

OCHI GALLERY, KETCHUM, IDAHO

July 16 - September 5, 2015


Ochi Gallery is pleased to present a two person exhibition featuring the work of Molly Larkey and Brian Wills. The exhibition dates are July 10 – September 5, 2015 with an artist reception Thursday, July 16th from 6-8 PM.

Molly Larkey's current body of work combines all of the elements she has explored for years. Throughout her career, Larkey has often experimented within the grey areas of art making—the spaces between set definitions—where soft meets hard, painting meets sculpture, shapes meet meaning and where the boundaries between sign, signifier and signified blur. Her current work incorporates all these concepts that motivate her, color, form, language and medium, and engage the viewer viscerally and interactively, as well as conceptually. They also embody the rebellious streak that finds itself in all of Larkey's most successful works. This rejection of the norm leads us to the absolute and most important aspect of Larkey's work: that art is the medium by which we can envision and shape a more perfect world.

Brian Wills possesses a keen interest in the idea of the line and offers a myriad of ways to explore it. Employing rayon thread, paint and occasionally polyurethane, Wills creates works that emphasize the notion that line and color are to be experienced versus observed. Playing off the interests of the previous generation of Light and Space artists, Wills' works are not to be passively noticed, rather a viewer must move about the work to detect its subtle dynamism. Wills' pieces have a vibrant force that presents itself in a restrained, delicate manner. This tension between the fragile and the fixed offers the viewer illusions of movement, curve and dimension, seducing his brain to disbelieve the eyes.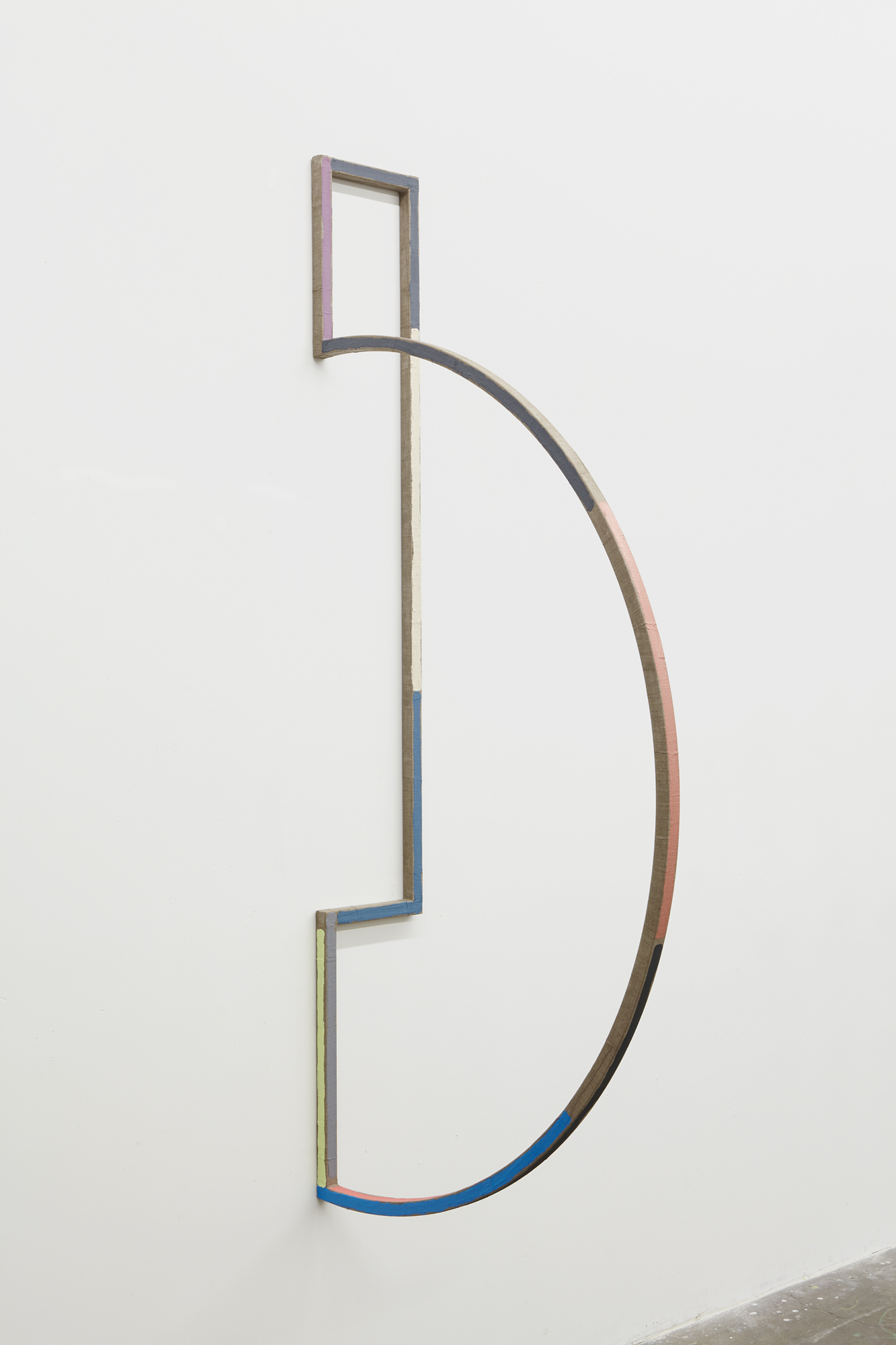 ---